When you work with TWIS, you work with a company that is…
Independent  |  Unbiased  |  Specialized  |  Flexible  |  Hands On
With deep roots in the trucking and livery industries, we strive to be the premier transportation insurance agency in California. We bring the knowledge and customer service that your business needs. The chances are that if you use a vehicle in your business, we can help. We don't stop there – with access to dozens of insurance providers we can work with almost any business. 
As an insurance broker, we get to know you and your business to tailor a plan that fits your unique situation and exposures. We're an independent agency meaning that we can shop around for a variety of services from any of our trusted carriers. This allows us to focus on getting you the right coverage at the right price rather than trying to make things work within a strict set of rules. 
As a family-oriented business, you become part of the team the first day we talk. We're here to establish a relationship that can help us learn how to better protect you. We're here to answer any questions you may have and work together to provide you with the best coverage possible. 
Supported by a Leader in the Insurance Industry
TWIS is a proud Affiliate of Heffernan Network Insurance Brokers, a subsidiary of Heffernan Insurance Brokers. Heffernan Network operates as a growth and strategic partner for select independent agencies providing exclusive carrier access, leadership development, efficiencies, and proven business development initiatives. Heffernan Insurance Brokers has over 30 years in business, placing over a billion dollars of insurance premiums across 700+ carriers annually, operating as a top 25 independent brokerage firm nationally.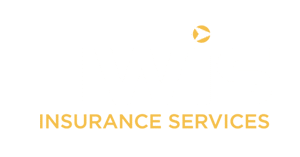 Delivering Personalized Solutions